The
IJMB 2020
registration form has commenced
and is closing on September 21th 2020 at 11:59 pm automatically
.
Registration fee is #8,500
. We only use
Gtbank
and the account name is
IJMB Alevel Registration
and the Account Number is
0163836217.Lectures have started, register and resume immediately
. Click
here to start your registration
,  including
paying online
 Read
full procedure details
Our Only website for IJMB registration is https://ijmb.com.ng and our account details above, beware of websites/blog/imposters online.
our helpline to call is 08105087367 or 0811357171. Signed: IJMB Alevel Registration

Steps In Applying For IJMB Program Online
How To Register For IJMB Form on
The IJMB form is in 2 stages: You fill the first stage, a link will be sent to you to confirm that your email is valid, then you have to click the link to start the second stage registration.
During the second stage, you will be able to select your preferred IJMB study centres, method of payment, your preferred course and IJMB subjection and your Previous Academic records
While you are registering also you will see states, locations and total fees for all available study centres and you will be able to select your choice
If you select bank payment method during the registration, you will need to download the invoice and go and make the bank deposit/transfer, and then upload the evidence of payment, within 4 hours, we will confirm your payment and your admission letter will be available on your portal once you sign in and also on your email.
If you select online payment method, you will be able to pay using your ATM, transfer, USSD and your admission letter will be sent in minutes automatically.
The admission letter contains your centre full address, your IJMB registration number, name of your centre and coordinator details, instalment payment with and without accommodation/hostel
And if you decide to go register at the centre, the application form is #10,000 due to hardcopy/printing and the stress of uploading the data. Though we don't encourage this
Start your IJMB application form right here
To be able to pay using an ATM. You must have enough money for the registration in your bank account, and you must your phone/email with you that is associated with the bank details because code will be sent to you to complete the transaction for the IJMB registration form.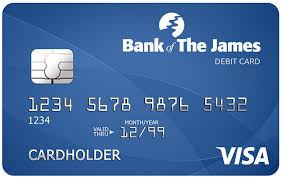 You must know the Name on the Card;
You must know where to find the Expiring date on the card: it is
You must know what is called CVV
And you must know where to find the Debit card number on the ATM You want to use to pay
1. Name on the Card
This is the full name that is bodly written in the card, this is the card owner, the person who owns the ATM, and the name is usually found at the front of the ATM debit card
2. Expiring Date on the Debit Card
This is the date the card will expire, is usually written at the front of the card just like the name, of which month and year are written. An example is 11/25. this means the card is expiring int he 11th month in the year 2025
3. CVV Number
CVV is the 3 digits number at the back of the card, they called it CVV, is a security code of the card. It is usually 3 digits. Example; 111
4. Card Number
It is the card number and is most times between 12 to 18 digits depending if its visa, MasterCard, verve, inter-switch etc. You need to type the card number you want to use in the Card number field/space
Those are the four major things you need to make a transaction online using debit card/ATM card in Nigeria
A code will then be sent to your registered email or phone number to complete the transaction
When you use paystack you can also pay by transfer, USSD, internet banking
And if you select bank payment method during your IJMB registration, an invoice will be generated for you to download, you can go to Gtbank nearest to you to make the payment or you can also make transfer
Then upload the payment evidence either teller or screenshot of your transfer to our portal
Start your IJMB online application form now
For all our school fees details Click here
Help Lines  Call/text on 08111357171 or call or WhatsApp us on 08105087367.
Shalom