The
IJMB 2020
registration form has commenced
and is closing on July 10th July 2020 at 11:59 pm automatically
.
Registration fee is #8,500
. Online payment, POS, mobile transfer, and bank payment are allowed. We only use
Gtbank
and the account name is
IJMB Alevel Registration
and the Account Number is
0163836217.
While lectures start fully
on the 26th of May 2020 due to Convid-19 or when FG reopens school
. Click
here to start your registration
,  including
paying online
 Read
full procedure details
Our Only website for IJMB registration is https://ijmb.com.ng and our account details above, beware of websites/blog/imposters online.
our helpline to call is 08105087367 or 0811357171. Signed: IJMB Alevel Registration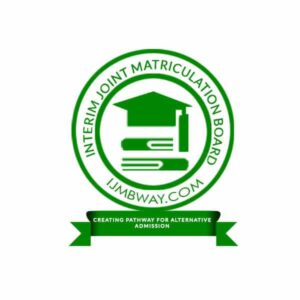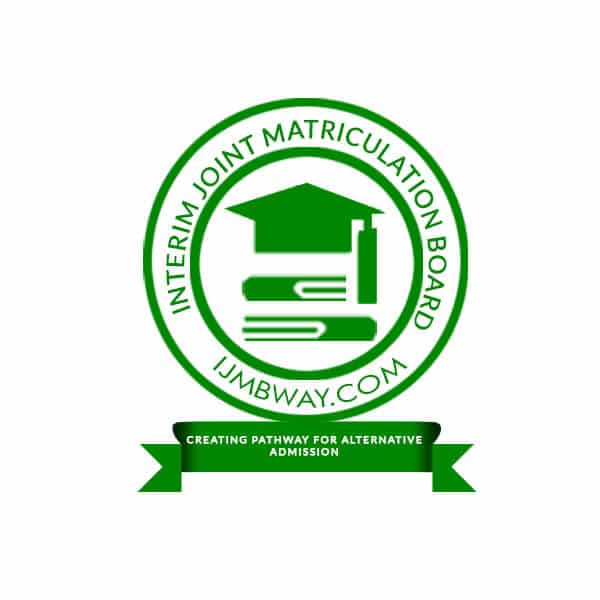 IJMB 2019/2020
The registration for 2019/2020 is largely and majorly known to commence between the months of November and December provided all things go as according to plan and as for now, there are no basic information as to the commencement of the registration on our IJMB website.
The lectures start on 24th of February 2020. Click here to fill the form. Click here to PAY ONLINE, Click HERE to download the form
Also, check when the IJMB 2020 registration will be closed and also see when lectures expected to commence. 
On our coming updates, we will reveal when the registration for the 2019/2020 IJMB will be closing, when the registration will start, when lectures will commence in all our various study centres and when to obtain your past questions and IJMB syllabus for the session
So, therefore, it is advisable for students or candidates who are ready to apply to register for the IJMB program to rather go to the website, either you visit IJMBE website directly at ijmb.com.ng or IJMBE. edu.ng in order of avoiding any misleading information or even fraud.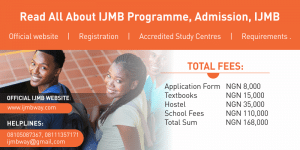 Furthermore, the IJMB admission which is largely known to kick off between the months of February and March in 2019 will give admission to the IJMB students into the second year of any tertiary level by the following year.
It should be noticed by students or candidates that both the lectures and registration for the 2019 session are still going on, so therefore the IJMB 2019/2020 program cannot commence until IJMB itself announce it. Besides, you can know when the 2018/2019 IJMB registration is closing.
Those who have not registered and wishes to use IJMB to gain admission into 200 level in 2019 must register now and we are already in late registration, the late registration for the '19 session will end by November ending a few days from now on
Interim Joint Matriculation Board Examination (IJMB) is a programme that is been controlled, supervised and headed by Ahmadu Bello University, Zaria, as largely known by most Nigerians, is a program that when linked or joined with the Direct Entry form, the students who succeeded in going through the program will be able to make use of it to get admission into the 200l among the IJMB tertiary institutions that approves the program.
This basic piece of information will be able to make candidates stay calm especially for those students that want to patiently wait to register for the 2019/2020 IJMB registration that will pilot them to get admission by 2020.
But for those set of students who want to use IJMB to secure admission into 200 level in any IJMB tertiary institutions by the following year which is accurately 2019, then hurry up to register for the late registration which has already begun.
For those set of students that do not have much idea on the process of applying and registering for the IJMB program, there are steps or guidelines you need to follow. These set of guidelines will be listed below.
STEPS OR GUIDELINES IN APPLYING FOR IJMB PROGRAM
BANK: GUARANTY TRUST BANK
ACCOUNT NAME: IJMB ALEVEL REGISTRATION
ACCOUNT NUMBER: 0163836217
Immediately after payment, you fill the printed form with capital letters
Affix your passport to the chosen area of the form
Then you move to the nearest cyber café to you and scan the form you must have filled, also scan the teller copy you got from the bank
Emit all the scanned data to reg@ijmb.com.ng
The sum fees you will make payment of will be amounting to #168,000. Your final exam is expected to kick off at the beginning of the year, precisely between the months of February and March.
This article clearly states out the expected time when the IJMB 2019/2020 registration is to commence.