The is to inform interested candidates and parents that the IJMB 2021/2021 academic session registration has commenced on the 3rd of November 2019 and is closing on 22nd November, 2019. Online Entrance examination to be conducted between 25th to 30th November 2019. While lectures start on 24th of February 2021. Click here to fill the form. Click here to PAY ONLINE, Click HERE to download the form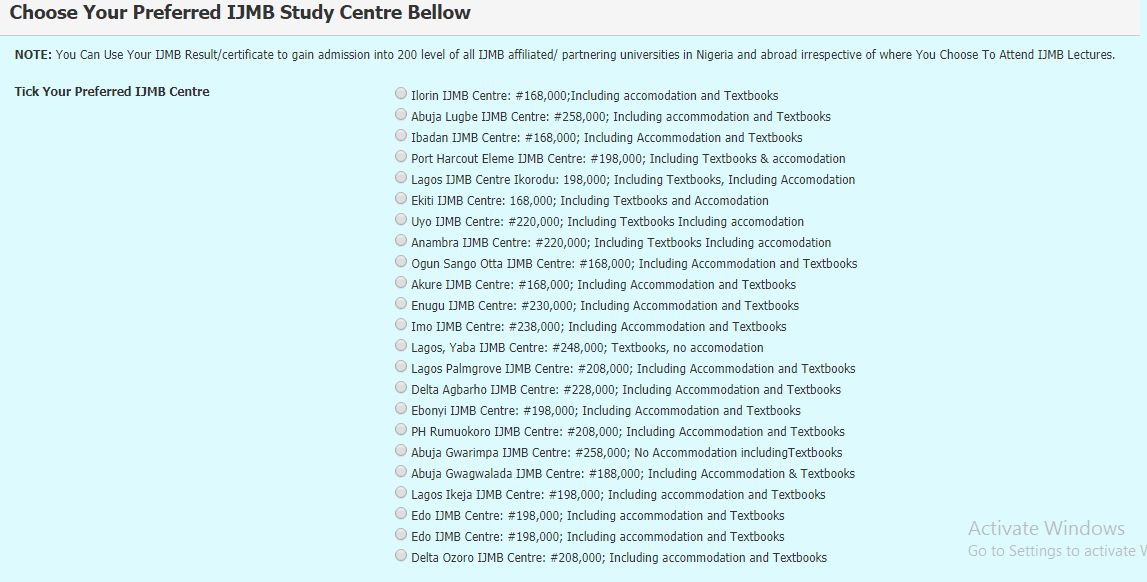 NEW REGISTRATION METHOD STARTS FULLY on Monday 18th/11/2021 for the last week of registration. Whereby you don't have to scan anything, you don't need to go to a cybercafe to register. Everything is done 100% on our website including the payment for registration. While registering, you can select how you wish to pay either by using your ATM/online or by bank Deposit.
While registering you will see all available locations and you don't reach the step to pay before you see them. We no longer send the address to go make enquiries or to register in all locations, all registrations are 100% on our portal now and enquiries 100% handle on the phone 6 AM to 9 PM daily and on WhatsApp same time. This is to help us have all your data and make use of it to serve you better.
With the new Registration method, your admission letter will be available for you to download on your portal when you sign in, to save to your phone, download on your devices or to print at any given time immediately you pay for your registration fee with 10 minutes.
Your centre full address, school fees payment, acceptance fee are all available on your portal to see and review when you sign in after payment of your registration fee
IJMB registration might likely increase from #8,500 to #10,500 from Monday 18th, November 2021 to solve for bank transactional charges.
Our Head Office Address
IJMB Alevel Registration,
Behind Kwasu Sango Contact Office,
Off Shoprite Road
Ilorin,
Kwara State.