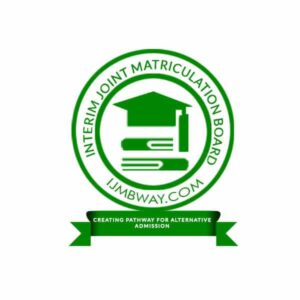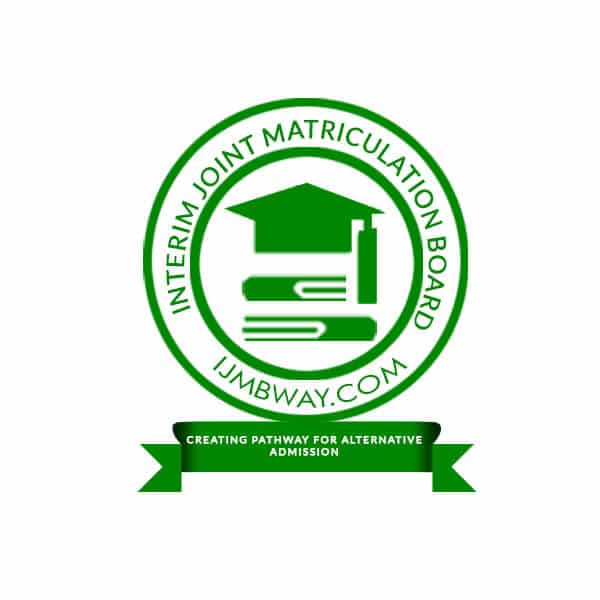 IJMB 2021 Registration
IJMB 2021/2022 Registration form – IJMB Alevel Registration is pleased to announce to the general public that the IJMB 2021 program registration form is now open for all candidates to start their application process and register into their IJMB centres of choice to gain admission into 200L in 2021
IJMB is pleased to announce to the general public and all who are concerned that the IJMB registration form for the 2021/2022 academic year is out and has commenced.
The lectures start on 24th of February 2021. Click here to fill the form. Click here to PAY ONLINE, Click HERE to fill the form
Also, check when the IJMB 2021 registration will be closed and also see when lectures expected to commence. 
The IJMB Registration form can be purchased by students who are qualified and are interested in enrolling for a nine month advanced level programme, after which successful candidates in the conducted examination would be offered direct entry admission into 200 level of any Nigerian University they so wish to study.
What do you know about IJMB? IJMB is known to be an advanced level programme which runs for a period of 9 months and guarantees students the opportunity to enter into any university of their choice to start from 200 level if only they can pass the advanced level examination.
IJMB 2021/2022 REGISTRATION FORM OUT
The IJMB 2021/2022 Registration form was officially out on Nov 3rd 2019 and candidates are advised to get the form and register on time to avoid any stories which may arise later.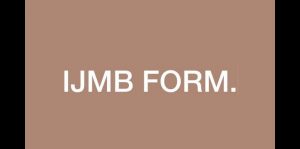 REQUIREMENTS TO REGISTER FOR IJMB 2021/2022
If you are seeking to register for IJMB 2021/2022, you are advised to go through the basic requirements which are stated below.
Provide 8 copied of your passport photograph (red or white background). Note that your passport photographs must be clear and no form of heavy make up or facial enhancements.
Printed copies of your O'level result (at no more than 2 sittings), unless you are going to use awaiting result.
The O'level results which are expected of you to have is either WAEC, NECO, NABTEB or GCE.
Get the above documents ready now if you want to register for IJMB 2021/2022 session.
REQUIREMENTS TO GAIN ADMISSION THROUGH IJMB
If you want to be considered for admission as a direct entry applicant into any of the Nigerian univerisites, you must be able to meet up with the below requirements:
Present your Original IJMB certificate gotten after the completion of the IJMB Programme.
Get at least 5 points in your IJMB exams.
JAMB direct entry form.
Your O'level results.
Direct entry screening form for the University you plan to go to.
HOW TO REGISTER FOR IJMB 2021/2020
The steps in registering for the IJMB program are as follows:
Fill the online IJMB form at https://ijmb.com.ng/ijmb-registration/
Proceed to pay the fee for the form which is #8,500 to the account details below. You can also see available centres and their fees by Generating your IJMB registration fee invoice
Account Name: IJMB ALEVEL REGISTRATION
Account Number: 0163836217
Bank Name: Guaranty Trust Bank (GTbank)
Note that you should always visit ijmb.com.ng if you are confused about how IJMB works and as well so that you would not be deceived by fraudsters who are looking for every glaring opportunity to take away your hard-earned money. You can as well check out how to know a real and fake IJMB website HERE
After registering for IJMB 2021/2022, you are advised to visit any of our centers for lectures ahead of the new session.
Why You Need To Register Your IJMB Now
The registration is closing very soon and the opportunity IJMB has to offer might not be extended. See IJMB Closing date for the ongoing registration session
Why You Need To Register Through IJMB Alevel Registration
Low Fee – IJMB Alevel Registration has the lowest fee for tuition fee and our other fees. The tuition is #65,000 while including, registration fee, examination fee, textbooks and materials, hostel all sum up to #168,000 to #255,000 in total depending on the centre and the time of exam registration. Early registration guaranteed the lowest fee for the session
Serene environment
Easy Registration
Admission into 200L is guaranteed
The best alternative to JAMB.
No hidden charges
PLEASE NOTE: Be informed that late IJMB Registration for IJMB for the 2019/2021 has closed since November, do not be deceived that the closed session can still be registered by any study centres as an examination for the 2019/2021 is expected to start late February.
Again, the 2021/2022 is closing soon, and lectures are expected to start immediately.
In Addiction, note that only information on our IJMB official website, ijmb.com.ng is real and interested candidates should visit our website directly, ijmb.com.ng. Thus, we won't be liable for any misinformation or fraud committed by websites we are not known to. Be Warned. The only authentic website is ijmb.com.ng